The Smashing Book #2: Links and References
On this page we collected all links from the Smashing Book 2 for your convenience. Please bear in mind that the content or designs may have changed in some cases.
You might want to check as well:
Chapter 1: The Principles of Great Graphic Design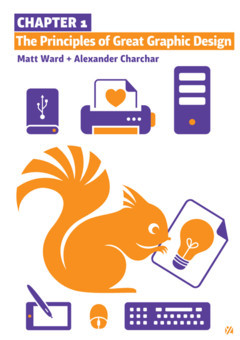 References
American Graphic Design Expression: The Evolution of American Typography. Graphic Design History, Katherine McKoy
Forget All the Rules About Graphic Design, Bob Gill
Thoughts on Paul Rand. Essays on Design, Henry Steiner
Reading List
Typography and Composition
The Elements of Typographic Style, Robert Bringhurst
Thinking With Type, Ellen Lupton
Making and Breaking the Grid: A Graphic Design Layout Workshop, Timothy Samara
Grid Systems in Graphic Design (Rastersysteme für die visuelle Gestaltung),
Josef Müller-Brockmann
Wolfgang Weingart: My Way to Typography, Wolfgang Weingart
The New Typography, Jan Tschichold
Typographie: A Manual of Design, Emil Ruder
The Graphic Artist and His Design Problems, Josef Müller-Brockmann
Graphic Design Manual: Principles and Practice, Armin Hofmann
Geometry of Design: Studies in Proportion and Composition, Kimberly Elam
Grid Systems: Principles of Organizing Type, Kimberly Elam
Typographic Systems of Design, Kimberly Elam
History
Meggs' History of Graphic Design, Philip B. Meggs and Alston W. Purvis
Graphic Design: A Concise History, Richard Hollis
The Story of Graphic Design: From the Invention of Writing to the Birth of Digital Design, Patrick Cramsie
Graphic Design History, Steven Heller and Georgette Ballance
Swiss Graphic Design: The Origins and Growth of an International Style, 1920-1965, Richard Hollis
Theory, Opinion, Ideas
The Essential Principles of Graphic Design, Debbie Millman
Art as Experience, John Dewey
How to Be a Graphic Designer Without Losing Your Soul, Adrian Shaughnessy
Paul Rand: A Designer's Art, Paul Rand
Looking Closer (Books 1-5), various contributing authors, edited by Michael Beirut, Steven Heller, William Drenttel, DK Holland, and others
It's Not How Good You Are, It's How Good You Want to Be: The World's Best Selling Book, Paul Arden
Whatever You Think, Think the Opposite, Paul Arden
On Book Design, Richard Hendel
People
Paul Rand, Steven Heller
Paul Rand: Conversations with Students, Michael Kroeger
Active Literature: Jan Tschichold and New Typography, Christopher Burke
Make It Bigger, Paula Scher
Vignelli From A to Z, Massimo Vignelli
Josef Müller-Brockmann: Pioneer of Swiss Graphic Design, Lars Müller
Chapter 2: Visible vs. Invisible Design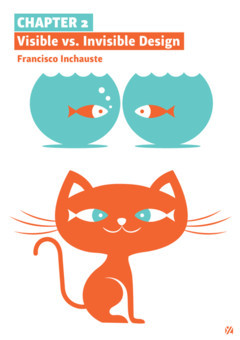 References
Toothpicks and Logos: Design in Everyday Life, John Heskett
About Face 3: The Essentials of Interaction Design, Alan Cooper
Decoding Design: Understanding and Using Symbols in Visual Communication, Maggie Macnab
Designing Web Interfaces: Principles and Patterns for Rich Interactions, Bill Scott and Theresa Neil
The Psychology of Everyday Things ,Don Norman
A Designer's Art, Paul Rand
Chapter 3: Designing Mobile Use Experiences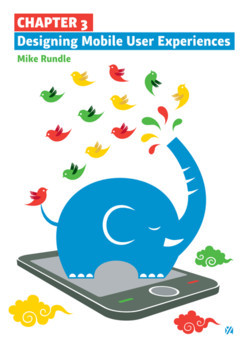 Chapter 4: Sketching, Wireframing and Prototyping
References
The Elements of User Experience: User-Centered Design for the Web, Jesse James Garrett
Emotional Design: Why We Love (or Hate) Everyday Things, Don Norman
Prioritizing Web Usability, Jakob Nielsen and Hoa Loranger
Chapter 5: Red Flags (Warning Signs) in Web Development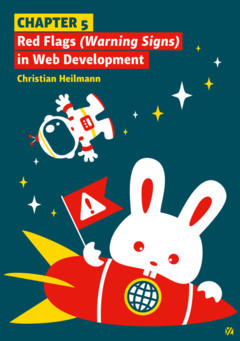 Chapter 6: The Future of Web Typography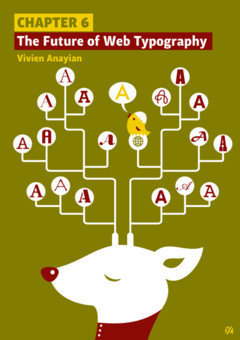 Interviewees list and credits
Chapter 7: Applying Game Design Principles to User Experience Design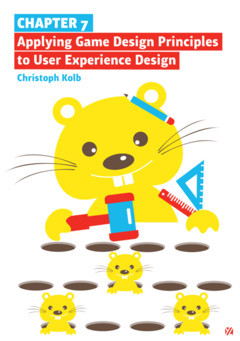 Chapter 8: When They Click: Psychology of Web Design and User Behavior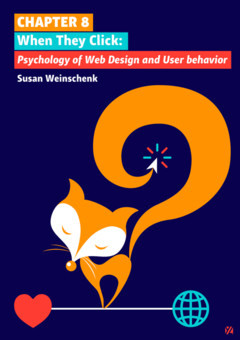 References
The Unresponsive Bystander, Bibb Latane and John M. Darley
Prominence-Interpretation Theory: Explaining How People Assess Credibility Online, B.J. Fogg
Drive, Daniel Pink
The Goal-Gradient Hypothesis Resurrected: Purchase Acceleration, Illusionary Goal Progress, and Customer Retention, Ran Kivetz, Oleg Urminsky and Yuhuang Zheng
Did You See the Unicycling Clown? Inattentional Blindness While Walking and Talking on a Cell Phone, Ira E. Hyman Jr., S. Matthew Boss, Breanne M. Wise, Kira E. McKenzie, Jenna M Caggiano
Don't Make Me Think, Steve Krug
Cognitive Science and Science Education, Susan Carey
Chapter 9: Design Patterns in e-Commerce Websites (Study)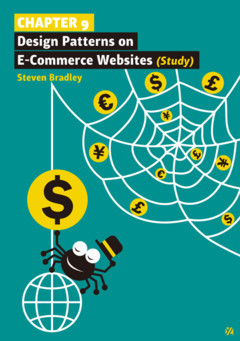 Chapter 10: How to Make a Book (Like This One)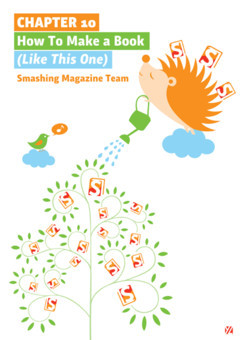 Errata
Although we tried to do our best to avoid any mistakes or errors in the book, we did make some mistakes. We apoplogize for that. Here is the list of the mistakes we've found so far (you can also report mistakes and errors in the book):
On page 36 and 38, "breath" is mistakingly used instead of "breathe".
On page 82, in the third list, it says 'ood offered', but it should be 'Food offered'.
On pages 55/59, the sources are mixed up: the source 8 on page 59 and the source 5 on page 55 should be switched.